Newborn Clothes
The first date with the baby is so enjoyable! Every parent wants to give their baby the best during this time, so choose suitable, high-quality newborn clothes that do not irritate the baby's skin. Did you know that newborn skin is up to 10 times more sensitive? To prevent irritation - choose soft, skin-friendly and pleasant clothes from Petite Kingdom!
Read more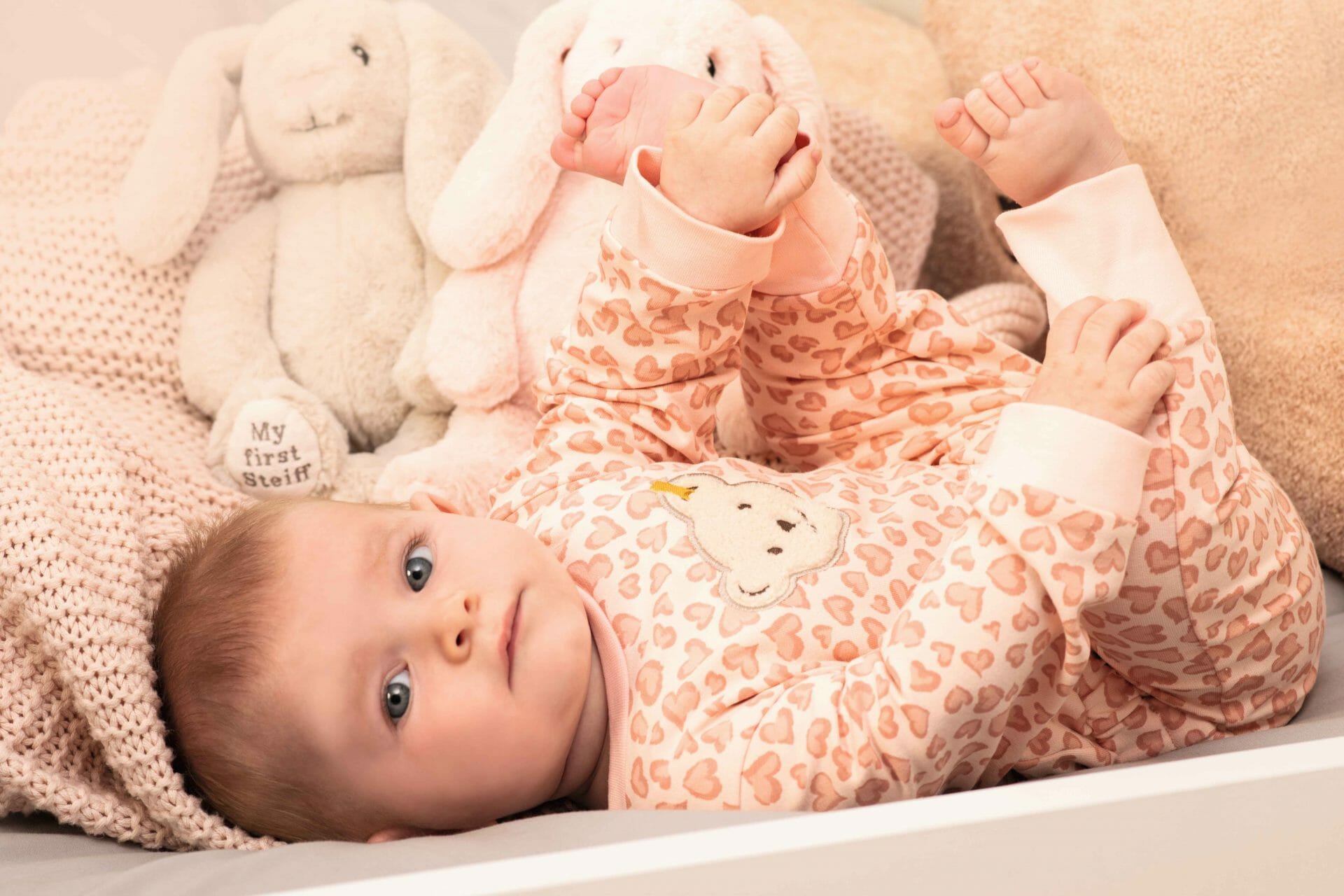 Showing 1–12 of 337 results
Baby clothes from the first day of life!
Baby clothes – one of the most important aspects
In order for the baby to have the first feelings when it comes to the world, it is important to pay attention to the choice of suitable clothing. But what do you need to remember to save yourself the worry of buying inappropriate clothes? Find out about it in the guide prepared by Petite Kingdom – with us you will find environmentally and baby-friendly newborn clothes designed to make your baby feel comfortable and protected from the environment. Read on and learn how to choose baby clothes!
What to consider when choosing clothes for a newborn?
In order to avoid unpleasant incidents, important factors must be taken into account when purchasing clothes for a newborn. What are they? Find out more later!
1. Newborn clothing: dimensions
The most important aspect – the size of the clothes. If they are too big, the baby will not feel comfortable and it will be harder for the mother to dress the baby. What sizes of newborn clothes are available?
size 000 is for babies from 0 to 3 months, depending, of course, on the baby's weight and height parameters.

Size 00 is for babies from 3 to 6 months.

Some larger newborns may be ready to choose size 00 right away.

When choosing such clothes, you may have to roll up your sleeves, but it will not last long, because babies grow very fast.
Please note that the sizes of the baby clothes vary depending on the type of clothing and the manufacturer, so it is worth comparing the clothes with other items of clothing you already have at home, or ask the Petite Kingdom team for help – we will help you find answers to all your questions!
2. Clothing comfort
The choice of clothes is important for both the baby and the parents. The main criteria to consider when choosing newborn clothes are:
Convenience – it is important that it is comfortable to put on clothes, so it is better not to choose one that should be worn over the head.

However, if such newborn clothes are purchased, for example, a body, which is common, then it is important that the neckline is large enough, it is best buttoned – so that it can be easily put on and taken off;
suitable for the skin – it is important that the clothes for newborns are soft, pleasant for the baby's skin.

If you feel that they are too rough – do not choose, because the baby will be even more uncomfortable, given that his skin is more sensitive;

care – also take into account how comfortable the clothes will be for care.

For example, when choosing light clothing, keep in mind that staining can be more difficult.

Therefore, newborn clothing that is variegated or has dark accents is recommended;

fabric – the choice of height is important so that it is pleasant for the child's skin and comfortable for care.

More on that!
3. Fabric and style of baby clothes
More about baby clothes and their design – what to choose, but what style and fabric is better not to buy newborn clothes?
Elasticated bodies and babygrows that can be closed from the front, as well as shirts with a buttoned neck part – will be easier to get over the baby's head.

Overalls with zippers can also make dressing your baby quick and easy.

Cotton baby clothes for a newborn are a good choice.

Cotton clothes will allow your baby to heat up less in hot weather than clothes made of synthetic fibers.

Cotton is also handy for washing and is gentle on the baby's sensitive skin.

It is best not to buy newborn clothes with beads, threads, ties, cords and fasteners.

They pose a risk of choking and can endanger the baby's health.
4. Quantity of clothing
Because babies grow really fast, you may want to buy a minimum number of clothes in each size. Keep in mind that you will need a lot of change of clothes. To help you understand, we've provided suggestions on how much newborn clothing might be needed:
six bodies;

six babygrows;

two pajamas,

nightwear;

three shirts;

two jackets or overalls (if winter);

three muslin;

a pair of cotton hats;

some pair of socks.
Newborn clothes online – a wide range of Petite Kingdom
In our online store you will find all the necessary clothes for a wide range of newborns and older babies! What do you get when shopping in Petite Kingdom?
Quality clothing.

Taking care of the newborn and parents, we have carefully selected clothes from European manufacturers that will be safe to wash and pleasant to contact with the skin.

Wide range of offers.

We have bodysuits and babygrows, as well as shirts, pants and various accessories – from hats and socks to blankets, muslins and more.

Modern design clothing.

Clothes for newborns are available regardless of gender – beautiful clothes and accessories can be found for both girls and boys.
Petite Kingdom newborn clothing is arranged so that you can find what you want quickly and easily – you can use the catalog at any time of the day to select what you want by color, type of clothing, size, price and brand. Take a look at the offer and buy!
Read more
Read less